Seven Magic Mountains is an art installation in the desert, approximately 10 miles outside of Las Vegas. Swiss artist Ugo Rondinone designed the installation. It consists of 7 (obviously), 30-foot tall colorful towers that brighten the desert skyline.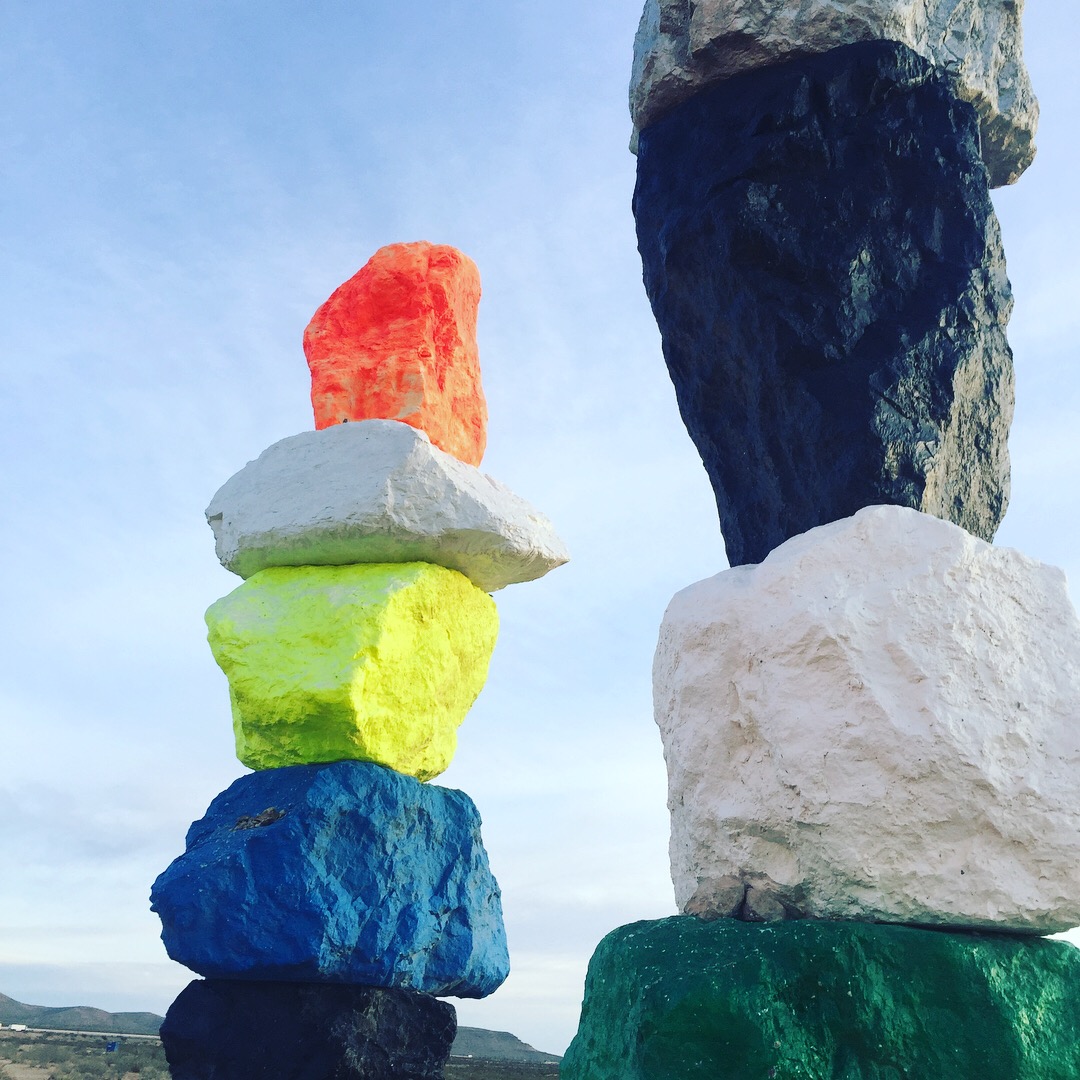 The installation opened in 2016, and intended to run for just 2 years.  However, due to its incredible success, Rondinone kept it going long term.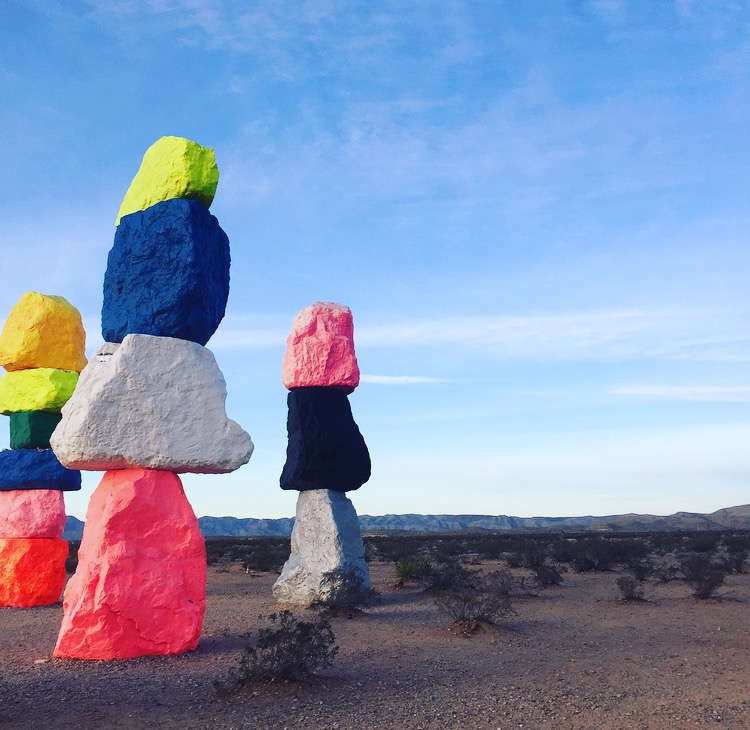 Seven Magic Mountains is set against the backdrop of the desert in Ivanpah Valley on one side, and the LA-Las Vegas traffic on the other. It's a "creative expression of human presence in the desert [that] punctuates the Mojave with a poetic burst of form and color."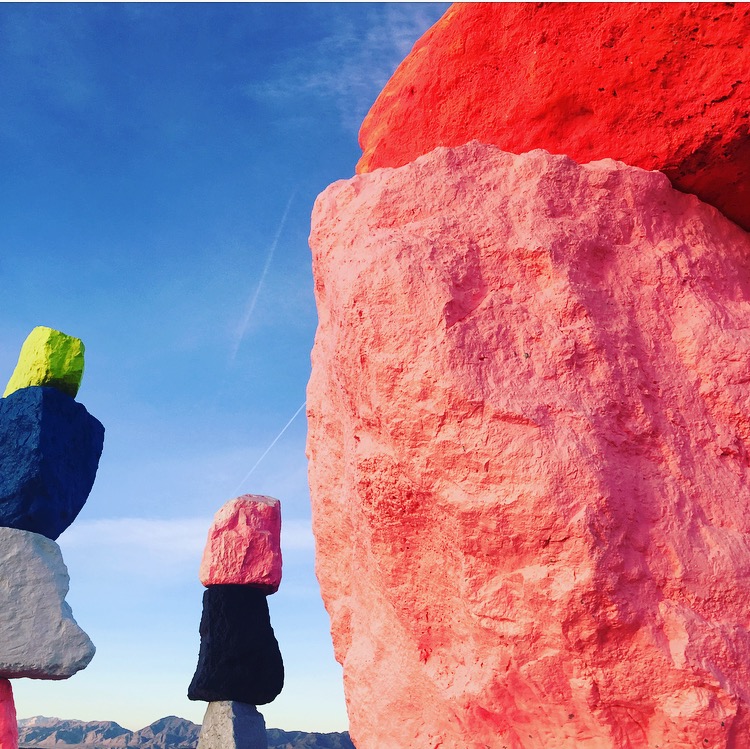 Things to Know:
Bring plenty of water. Be aware of the weather (flash flooding is possible), and keep an eye out for wildlife (especially snakes). Watch out for cultural artifacts. Pick up after yourself and/or your dog. Do not move, disturb, or deface the artwork.
Accessibility: No restrooms present on site. The closest public restrooms are 5 miles away in Jean. There's no paved access to the site. Wheelchair access is possible, but may be difficult given the terrain. You can find out more about the exhibit on site by reading the plaque. Or call 702-381-5182 for a Guide-by-Cell Phone in English and Spanish (data rates may apply).