It's an unsettling sight: dimmed neon lights across Las Vegas Boulevard, empty walkways, and darkened hotel windows. The coronavirus pandemic has created uncertainty for a large number of people around the world as local governments enforce large-scale shutdowns. Las Vegas, which entertains roughly 50 million tourists each year, is under one of these shutdowns effective through April 16, 2020. Lawmakers will reconvene at that time to address reopening affected businesses.
As many of us withdraw into our homes to practice social distancing, amidst layoffs and newly-established routines of working from home, you may be wondering what there is to do during the Las Vegas coronavirus shutdown. As always, Things To Do In Las Vegas has got you covered. Check out our top picks for safe activities during this unprecedented time.
#1: Explore the City Virtually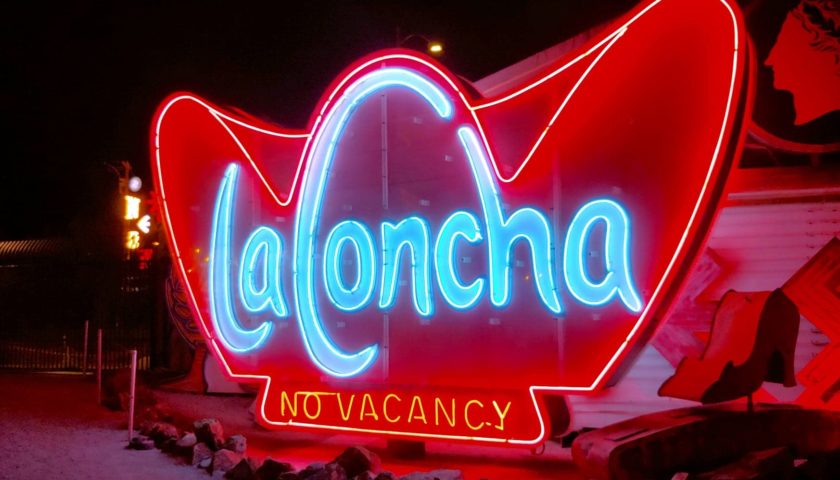 There's so much to see when you do a Las Vegas walking tour. Although many of these might be postponed for now, you can still see some of the best Las Vegas has to offer from the comfort of your own home.
The Neon Museum
We highly recommend a free virtual tour of the Neon Museum. You can explore 25 iconic, restored signs including the recently retired Hard Rock Cafe guitar, the original Stardust marquee, and Aladdin's silver lamp. Enter password "Neon" to gain access to exclusive audio commentary for each exhibit.
Discovery Children's Museum
For all the school-age kids off from school, the Discovery Children's Museum is offering tons of exciting at home discoveries, including science experiments you can perform in your own kitchen, entertaining and informative videos, online art classes, and downloadable coloring pages.
The Strip / Fremont Street
You can also walk the entirety of the Las Vegas Strip or historic Fremont Street from the comfort of your own home on a virtual walking tour. If the Las Vegas coronavirus shutdown has you feeling antsy and you need to get out of the house, take a drive up and down Las Vegas Boulevard. Between light traffic and the quiet ambiance, even longtime residents will have a novel (if somewhat eerie) experience.
#2: Try a New Restaurant From Home
Luckily for us, there is no shortage of great restaurants in Las Vegas, even during a citywide shutdown. Although all public dining areas have been closed to the public, there are plenty of mouthwatering dishes to enjoy via delivery or curbside pickup.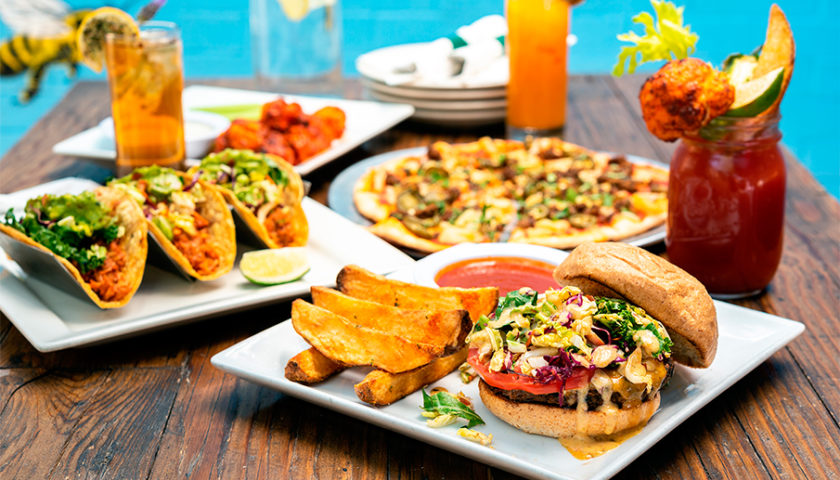 VegeNation
VegeNation is staying open at its downtown location, serving up all its regular menu items from 11:00 a.m. to 8:00 p.m. daily. Call 702-366-8515 to place your order for pickup, or order on Postmates, UberEats, Grubhub, or Doordash to have delicious, sustainable vegan food delivered right to your door.
Naked City Pizza
Naked City Pizza, another local cult favorite, is currently offering 20% off all orders for casino employees, 20% off gift card purchases, and free kids' meals with any order over $25. You can find Naked City Pizza on GrubHub, UberEats, or Postmates. To place an order for pickup, call the store directly at 702-722-2241.
Grape Vine Cafe, Wine Bar & Cellar
We get it—we were all sad when Lee's Discount Liquor finally had to shut its doors due to the pandemic. If you're still cruisin' for a boozin', might we suggest Grape Vine Cafe? Bottles of wine are available to go at 50% off for curbside pickup and delivery. Food is also available every day starting at 3:00 p.m., including pizza, pasta, and seafood. Call 702-228-9463 to place your order.
#3: Give Back to Your Community
Now more than ever, Las Vegas must come together (but not too close together) to help support our local community. Help save lives and promote small businesses with these acts of kindness.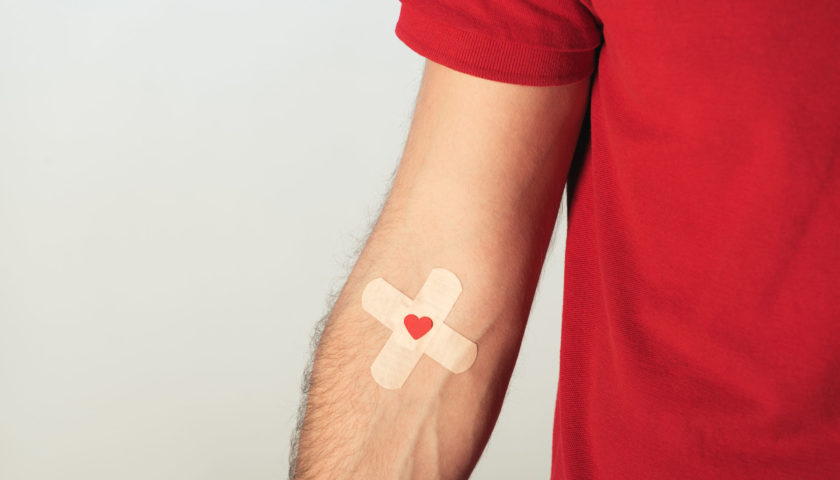 Donate Blood
Blood shortages are already taking their toll on the healthcare system here in the Valley and throughout the United States. Those who are healthy and have not been knowingly exposed to someone with COVID-19 are encouraged to donate blood. Call 1-800-733-2767 or visit RedCross.org to schedule an appointment near you.
Foster a Pet
With many animal shelters facing public closures and reduced staff, there are hundreds of animals who need temporary care. If you're working from home and want to give back to your community, consider fostering an animal during the Las Vegas coronavirus shutdown.

Organizations like the Animal Foundation provide those who foster dogs, cats, and other animals with all of the supplies they need. Whether it's only for two weeks or you end up adopting another furry friend, your support can make a huge difference.
Support Local Businesses
For the many small business owners trying to eke out a living in our city, the Las Vegas coronavirus shutdown is a real threat to keeping their livelihoods afloat. Thanks to the internet, however, it's easier than ever to continue supporting these small businesses through ecommerce. If you're financially able, purchase gift cards, order online, spread the word through social media, or find out if your favorite businesses are offering alternative ways to enjoy their services.
Stay Tuned for More Things To Do In Las Vegas
We understand the uncertainty of the times we're living in can be disconcerting. In spite of this, Things To Do In Las Vegas remains committed to making sure you're the first to know about all the newest and best things coming to our city. In the meantime, be safe and stay tuned!