Tattoos are fast becoming the next must-have thing, and it's obvious they have come to stay. While it is a means of expression for some, for others, it's a fashion statement. Tattoos have been popular for years and are increasingly getting more popular in modern generations. As a result, many visitors and adrenaline junkies are choosing to add a tattoo to their list of souvenirs to bring back from their Las Vegas vacation. With the popularity of the reality competition Ink Master, tattoos are quickly becoming the thing to have.
Considering the fact that you will more than likely have the tattoo on you forever- except of course if you want to go through the process of laser removal- when looking to get a tattoo, most people want to be sure they get the perfect artist to do the job in terms of affordability, creativity, and great delivery. In case you are thinking of getting a tattoo, but not sure where to look, don't sweat it. We have compiled a list of the best tattoo shops and experts in Las Vegas for you.
Studio 21 Tattoo Gallery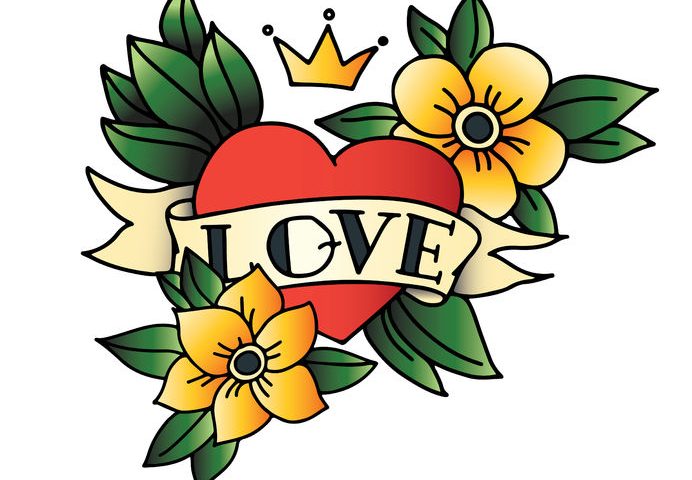 Studio 21 Tattoo is a family owned business which was opened in 2003 by the Spencers. The tattoo artists on staff, which includes award-winning artist Austin Spencer, have their own unique style of crafting. Their works have enjoyed features in magazines like Inked, Racket, and Las Vegas Life. Austin's dad, Charlie, has been in the tattooing business since 1999, and his specialty is the traditional style.
Chrome Gypsy Tattoo
Chrome Gypsy Tattoo is the first of Cleen Rock One's studio endeavors. Cleen Rock One has made his name with his own unique tattooing style, but truly gained popularity and notoriety from his appearances and subsequent wins on Ink Master. This hidden gem is located just off the Strip, and you can expect a quality tattoo from the handpicked artists.
Downtown Tattoo
Downtown Tattoo was established in 2008, they are located on historic Fremont Street in downtown Las Vegas, NV. With over 35 years of combined experience, they provide a friendly and professional environment. They have been voted "Best Tattoo Shop" every year since 2008. The storefront harkens back to the era of Coney Island and the start of Traditional American tattoos.
Club Tattoo
Club Tattoo is known for their innovation, artistic integrity and safety. With their interactive touchscreens and viewing center to the public walking by, Club Tattoo provides an innovative experience to everyone who walks in. They take both appointments and walk ins at each studio location 7 days a week.
Broken Dagger Tattoo Parlor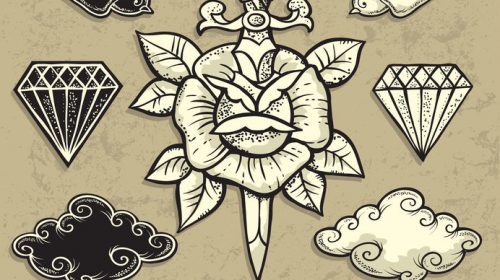 Black Dagger Tattoo Parlor is a shop of very few words, but their Instagram speaks volumes. They are home some of the most diverse tattoo artists in Las Vegas and work hard with their clients to offer the best experience possible.
Black Spade
Another studio that can claim an Ink Master alumni, Black Spade offers a variety of tattoos that stand out from the crowd. The shop offers a calm and smooth vibe, with an intense energy of creativity that King Ruck and staff have carefully cultivated.
Revolt Tattoos
Ink Master alumnis Joey Hamilton and Walter 'Sausage' Frank are staging their own 'revolt' against the tattoo conventions. With 3 locations statewide, in Vegas they are located in Meadows Mall and on Paradise Road. They offer a clean environment and a courteous staff to provide a tattooing experience unlike any other.
Ironhorse Tattoos
With some the best artists in Las Vegas, and over 100 years of combined experience tattooing; and the best tools in the industry Ironhorse Tattoos stands apart from the hundreds of shops in the Valley. They are conveniently located just off the Strip.
Atomic City Tattoos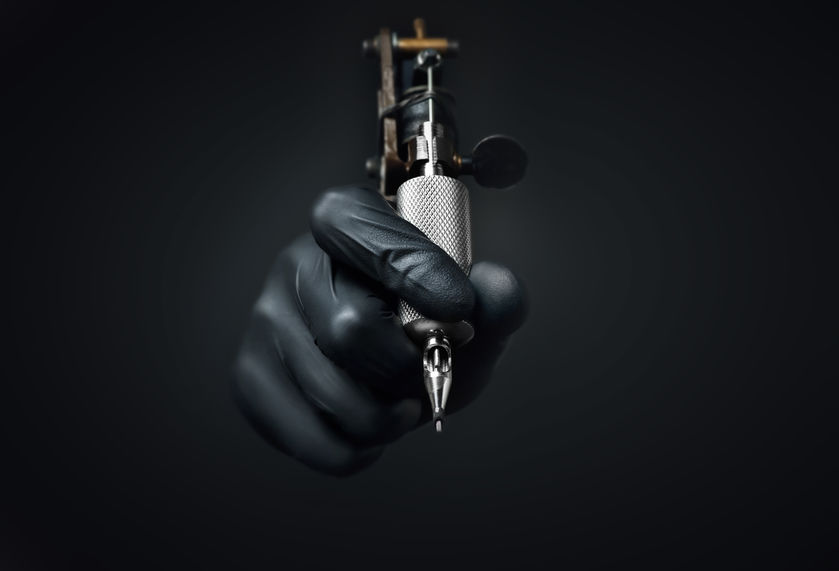 This is a Las Vegas tattoo and piercing parlor owned and run by Johnny Vegas. Located in downtown Las Vegas, this shop has a reputation for being especially welcoming to tourists and out-of-town visitors. Besides tattoo and piercings, Vegas also makes hand-painted signs, hand-created wallets, and so on. Atomic City also sets itself apart by providing laser tattoo removals, and same-day appointments.
Bluenote Tattoo [CLOSED]
Bluenote Tattoo parlor supplies the Las Vegas area with not just good tattoos, but also blues music. The owner and tattoo artist, Krystof ensures customers enjoy a very relaxed atmosphere and the shop prides itself for its laid back nature. They offer fully custom tattoos and work on an appointment basis, so be sure you call ahead.
Timeless Tattoo
With a body of staff that has a combines 75 years experience, Timeless Tattoo studio has been serving Las Vegas since 2011. The award-winning staff consists of Dan Kan, Ash, Audry Richards, Cornfed, Chris Unger, Amanda Hoffman, Das Frank, and is headed by Dano Stephens, who carries 24 years of experience in tattooing.
West Coast Tattoo Parlor
This amazing tattoo parlor delivers top-notch tattoo services from its two locations in Las Vegas. Established in 2012, the studio provides a broad variety of styles and a roster of renowned tattoo artists. The customers fondly speak of the professionalism and skills of the shop's staff of highly experienced tattoo artists.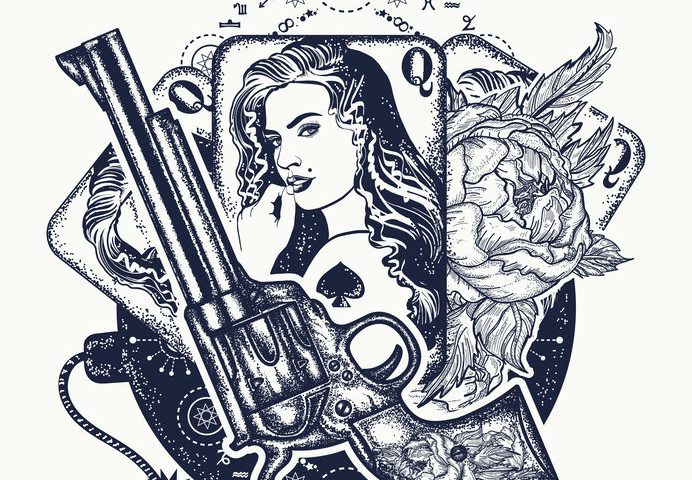 Beneath The Surface Tattoos
Though a small custom tattoo shop in Las Vegas, this shop keeps a hygienic, safe, and sterile environment, with all their staff artists professionally licensed. At Beneath The Surface, all services are backed by a hundred percent guarantee. The shop, in 2015, was voted Best of Las Vegas, and enjoys high recommendations from customers for the quality tattoos and serene atmosphere. Though walk-ins are welcome, appointments are strongly recommended.
Envy Tattoo
This tattoo studio specializes in portraits, tribal, black and gray, shading, lettering, watercolor, and traditional, and is located away from The Strip in Las Vegas, Nevada. Walk-ins are welcome, however, those who get an appointment through online bookings can receive a discount.
Koolsville Tattoo
Koolsville provides tattooing and piercing services to the Las Vegas area from 3 different locations. Operating since 1985, it is one of the longest standing shops in town, with a team of 15 award-winning artists, who jointly provide more than 5,000 designs. It is highly prominent for its $10 tattoos, and clean and friendly atmosphere.
Rock N Roll Tattoo
This Las Vegas situated studio offers tattoos, piercings, and permanent makeup, and prides in its many celebrity clients, including Les Warner of The Cult, adult movie star Houston, and MMA fighter Jason White. Its customers speak highly of its quality tattooing, and highly talented tattoo artists.
Savage Ink Tattoo Emporium
Lastly, founded in 2015 by 25-year expert tattoo artists Chris Storm and Jay Savage, Savage Ink Tattoo Emporium specializes in black and gray, tribal, old and new school, biomechanical, portraits, pop culture, realism, lettering, media/cartoons, comic books, and Asian. All artists on staff are well trained and licensed. Customer reviews speak fondly of their level of professionalism, their talented artists, and the serene atmosphere.