The Henderson Water Street District offers a mélange of amusement away from the hectic crowds of the Las Vegas Strip. Located 14 miles southeast of Mandalay Bay, this charming slice of Clark County offers a multitude of entertainment options. Whether you're looking for the vibe of classic casinos, exceptional dining at low prices, fun outdoor events, or one of the best places to play Pokémon Go in the Las Vegas area, the Henderson Water Street District has it all.
The main stretch of the Henderson Water Street District is less than one mile long, making it perfect for a leisurely day trip or a quick visit. Here are some of the top things to do and places to go in this quaint area.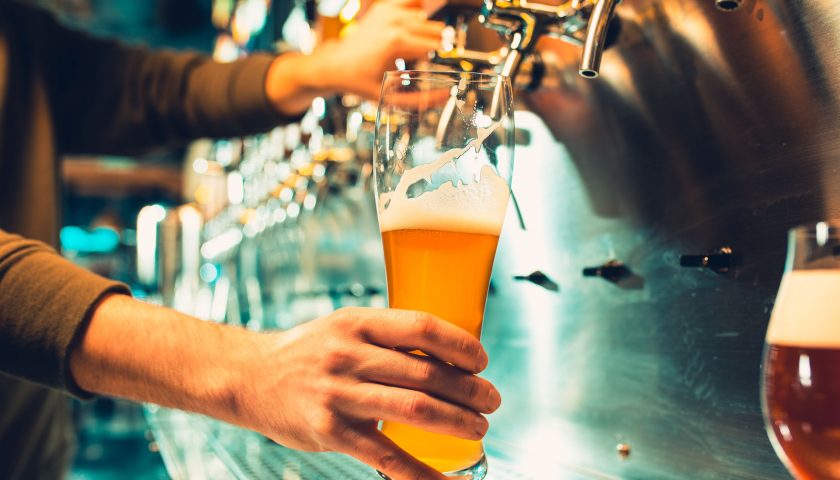 Lovelady Brewing Company
Lovelady Brewing Company is a family owned and operated microbrewery that offers a variety of delicious beers. The beers are brewed on site and can be enjoyed in the spacious tap room or large outdoor patio.
Popular choices include the super-hoppy HopAtomic double IPA and the delicately fruity Love Juice NEIPA. For an extra-local treat, try the Paleo Porter; this dark beer features chocolate, peanut butter, and coffee notes, and is brewed using locally-roasted beans from Mothership Coffee Roasters.
There's a high chance that you'll find one of Lovelady Brewing Company's luscious libations particularly delicious. The company offers 64-ounce growlers and 32-ounce crowlers for takeaway so you can have some Love(lady) on the run.
Emerald Island Casino
With a small but bustling casino floor and one of the most popular restaurants in the Henderson Water Street District, Emerald Island Casino is absolutely worth a visit. It's an excellent choice for great gaming and great dining.
The Emerald Island Grille features a broad menu that will satisfy most appetites. Meat lovers will definitely want to visit the restaurant for its specials. Wednesdays feature slow-smoked barbecue from 4:00 p.m. to 10:00 p.m. The beef brisket and pulled pork are adored by many longtime customers.
Steak House Saturdays from 3:00 p.m. to 11:00 p.m. feature a variety of USDA Choice cuts. Popular dishes include the 16-ounce tomahawk bone-in ribeye steak and the 14-ounce Delmonico bone-in New York steak.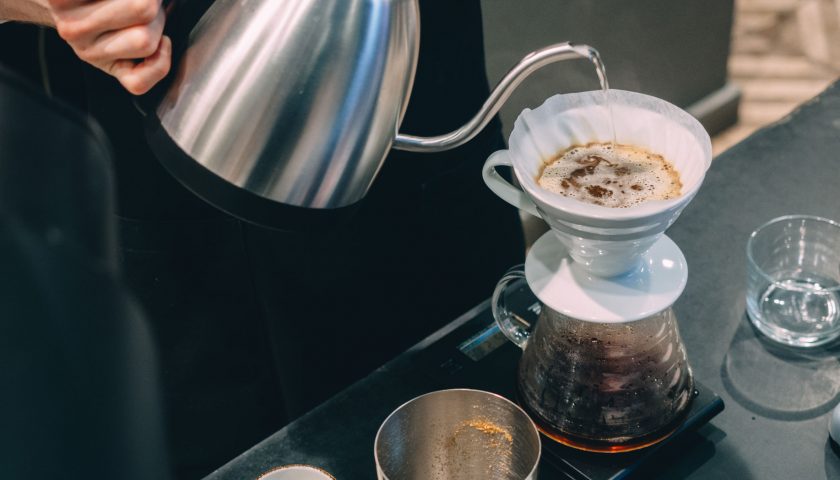 Public Works Coffee Bar
Public Works Coffee Bar gives its customers a delectable dilemma – it offers too many fantastic beverages. It's difficult to decide between its skillfully made coffee drinks, wide variety of exotic loose-leaf teas, locally brewed beer, surprisingly great wine selection, and delightful hand-crafted sodas. The company also offers freshly baked treats, including several vegan and gluten-free options.
The indoor area combines stylish decor and plenty of outlets for those that like to work in coffeehouses. The outdoor patio lets customers enjoy the weather and the music that plays throughout Water Street during the day. Heat lamps are posted on the patio during the colder months of the year.
In addition to its voluminous drink menu and great snacks, Public Works Coffee Bar hosts numerous events. It regularly has themed trivia nights and pop-up kitchens by local chefs. With so many brilliant options on its menu, Public Works always gives you a reason to revisit the Henderson Water Street District.
Eldorado Casino
Opened on July 1, 1962, Eldorado Casino is the oldest gaming venue in the Henderson Water Street District. The casino was the first venture in what would become Boyd Gaming Corporation, which is now one of the largest gaming companies in the United States. Enjoy great gambling at the Eldorado Casino as you get to experience Henderson history firsthand.
In addition to quality gambling, Eldorado Casino customers can grab a bite to eat at Mary's Diner, which offers scrumptious meals at affordable prices in a 1950s setting.
Tequila Falls in Eldorado Casino lets patrons play bartop video poker and watch sports while sipping on the best margaritas found in the Henderson Water Street District.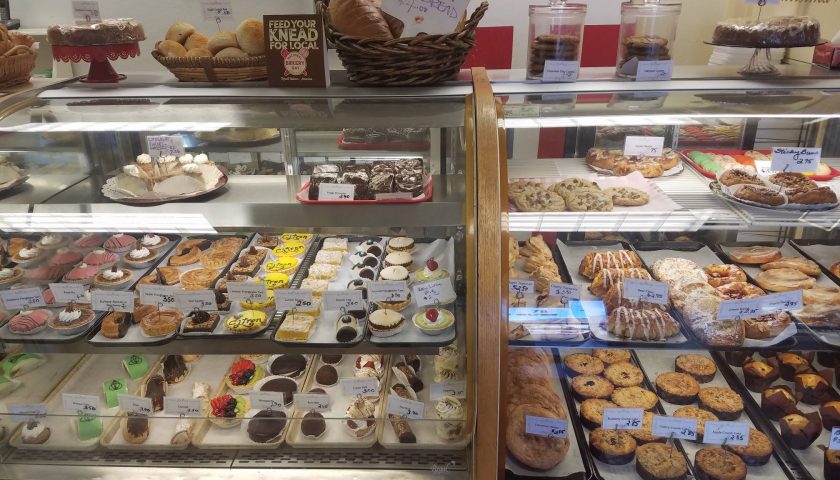 Chef Flemming's Bake Shop
Founded by Flemming Pedersen, Chef Flemming's Bake Shop is a small European-style bakery fueled by more than 40 years of experience. The company offers superb pastries and breads, baked daily. From small tarts to large pies and cakes, Chef Flemming's Bake Shop offers mouthwatering treats that will delight you and your entire family.
In addition to its superb daily offerings, Chef Flemming's Bake Shop also makes custom cakes and chocolate desserts. Any design you can imagine can be made into reality by Chef Flemming. From pristine wedding cakes to birthday cakes featuring cartoon characters, Chef Flemming can do it all and do it deliciously.
Last Friday By Just Add Water Street
The Just Add Water Street foundation hosts a Last Friday event on the last Friday of every month from 6:00 p.m. to 10:00 p.m. at the Henderson Events Plaza on Water Street. The organizers aim to blend food, music, art, and community at each Last Friday. The events feature food trucks, numerous vendor booths, local chef "Foodie Fight" competitions, and live entertainment. Past Last Fridays have hosted live bands, DJs, cheerleaders, dance performances, and more.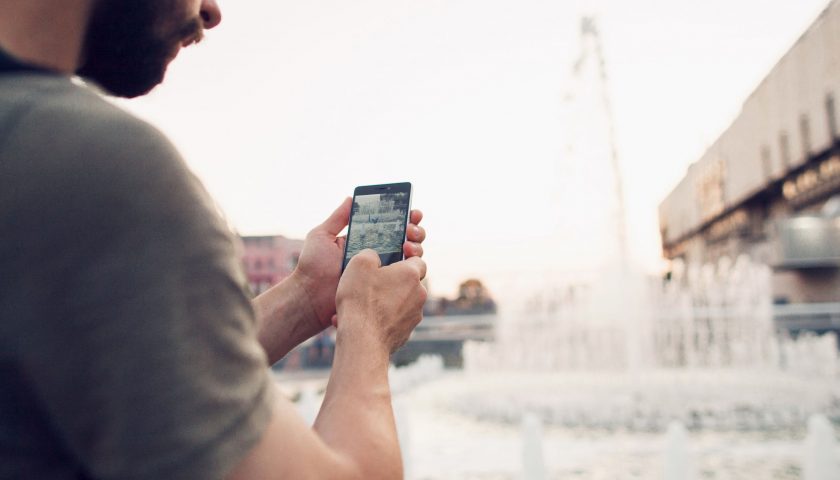 Pokémon Go on Water Street
The Henderson Water Street District is one of the best places in Clark County to play the popular Pokémon Go mobile game. In fact, people from all over the county stop by solely to play Pokémon Go. With more than 30 Pokéstops spread over a very short distance, it's an outstanding place to resupply inventory quickly and efficiently. There are also seven gyms, making it easy to find plenty of raids over a short period of time in a highly walkable area.
The local Pokémon Go community is helpful and friendly. Visitors shouldn't have any problems finding local players to raid with or to receive tips on where to find the best pokémon. If you're visiting the Henderson Water Street District then temporarily joining the local Pokémon Go Discord server is highly recommended.
Hardway 8
One of the newest additions to the Henderson Water Street District, Hardway 8 opened in late April 2019. It's a bar and restaurant inspired by the 1976-77 UNLV Runnin' Rebels basketball team. College sports aficionados will recognize the "Hardway Eight" as the team that established UNLV as a top-flight basketball school.
The main room of Hardway 8 is spacious, comfortable, and sharp. Customers can sit at the cozy bar, booths that offer privacy, long tables suitable for large parties, and a long, open-air table that allows for Water Street people watching.
The bar features a broad selection of draft beers from microbreweries across the nation and an inventive cocktail list. While dining options are slightly expensive for the Henderson Water Street District, the menu offers several bar-food staples with creative twists.
Entertainment options include numerous televisions playing live sports, bartop video poker, a digital jukebox, skeeball, and an arcade basketball game. Patrons are discouraged from emulating the 1976-77 Runnin' Rebels while playing the basketball game.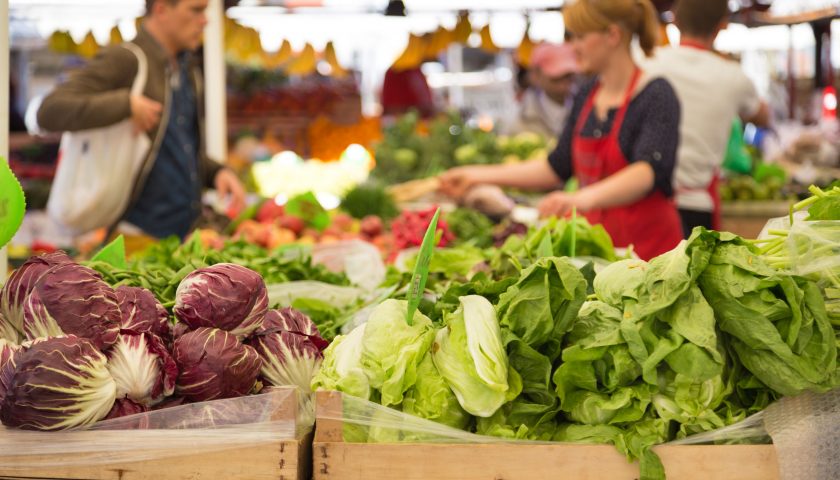 Henderson Farmers Market
The Henderson Farmers Market takes place every Thursday from 9:00 a.m. to 4:00 p.m. at the Henderson Events Plaza on Water Street. Attendees can purchase an assortment of farm fresh fruits and vegetables, local arts and crafts, freshly baked breads and pastries, local honey, freshly roasted coffee, loose-leaf teas, and more. Excellent food trucks park on Water Street during Henderson Farmers Market hours, allowing shoppers to grab a bite while they deliberate on which succulent produce to buy.
Coming Soon: Vegas Golden Knights Henderson Facility
The Vegas Golden Knights will soon be part of the Henderson Water Street District. The City of Henderson has already approved plans for Las Vegas's NHL franchise to have an additional facility (the team plays league games in Las Vegas and practices in Summerlin). Budgeting will be allocated in Spring 2019, with construction expected to begin later in the year.
The Vegas Golden Knights Henderson Water Street District facility will be built where the Henderson Convention Center currently stands. The current plan is for the complex to have two full-sized hockey rinks, restaurants, and retail space. In addition to serving as the Knights' second practice site, the venue will host youth and recreational hockey leagues.
Looking For More Things to Do in Henderson?
There are many other great places to go and things to do in the Henderson Water Street District. Be sure to check out other ideas found on our website for even more excitement in the Henderson and Las Vegas areas.