WE HAVE FAMILY FUN FOR ALL AGES
From pre-school to old school, nothing brings out the fun and excitement like the thrilling attractions at Primm Valley Casino Resorts in Primm, Nevada. Whether its heart-pounding twists and turns on The Desperado roller coaster or challenging video games in the Zone Arcade, you and your family will find lots to do and even more weekend fun.
THE DESPERADO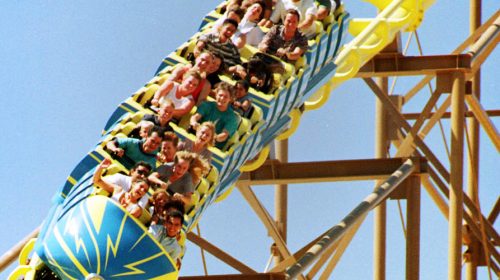 The Desperado is one of the fastest and tallest roller coasters in North America. This one reaches over 200-feet above the floor of the desert, only to plunge to earth. This is truly pulse-stopping fun at its greatest.
ADVENTURE CANYON LOG FLUME

Kids will love Adventure Canyon Log Flume. A dark tunnel starts out the adventure and then they hit the rapids! They can swirl up a rapids that lead to the mountain. There, they enter another mysterious passageway and then plunge 50-feed down. It's a thrilling ride for all ages!
BUFFALO BILL'S ARCADE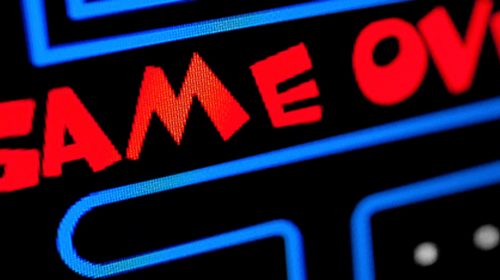 The Buffalo Bill's Arcade features a ton of action-packed video and pinball games. Challenge your driving skills on world-class tracks at top speeds, sharpen your martial arts techniques, or shoot to win all in one place. And there's more arcade action at Whiskey Pete's arcades in the Gift Shop.
FROG HOPPER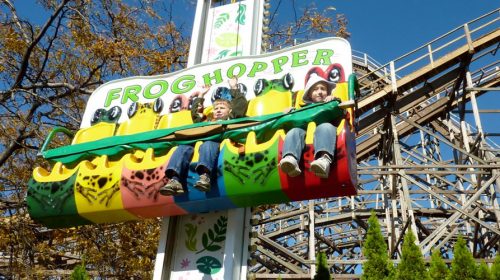 Frog Hopper is a new take on the game of leapfrog. Don't let its cute name fool you though- it's a lot of fun. It's great for children of all ages to play in this free-falling exciting adventure.
MAXFLIGHT CYBER COASTER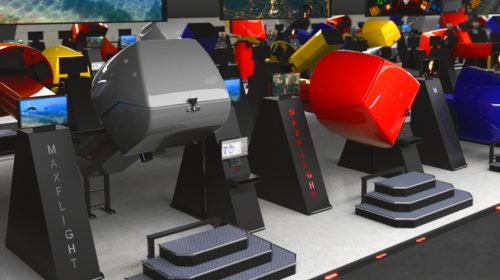 The Maxflight 2002 Virtual Roller Coaster offers a virtual experience on a roller coaster. Don't think because it isn't "real" you won't get the true impact though. Once you are securely inside the pod, harnessed in, this virtual experience will offer the same spine-tingling rush that you get on a real ride. It comes with 3D graphics and a 52-inch projector screen. You'll love the virtual experience!