Las Vegas is the perfect place to celebrate Cinco de Mayo. The city offers something for everyone, whether you're looking for delectable Mexican food, delicious tequila beverages, world-class sports events, or family-friendly entertainment. Here are some of the best things to do and places to go during Cinco de Mayo weekend 2019 in Las Vegas.
Boxing: Canelo Alvarez vs. Danny Jacobs
For boxing fans, Cinco de Mayo weekend in Las Vegas is synonymous with monumental fights. From Julio Cesar Chavez to "The Golden Boy" Oscar De La Hoya to Saul "Canelo" Alvarez, the last few decades have been filled with Mexican and Mexican-American boxing legends competing during Cinco de Mayo weekend. The tradition continues with Canelo Alvarez defending his WBC, WBA, and Ring Magazine Middleweight world titles against IBF Middleweight World Champion Danny "Miracle Man" Jacobs.
Alvarez vs. Jacobs takes place on May 4, 2019, at T-Mobile Arena. If you can't make it to the arena, the fight will be shown live at the Orleans, Sam's Town, and Santa Fe Station movie theaters. The undercard broadcast begins at 6:00 p.m.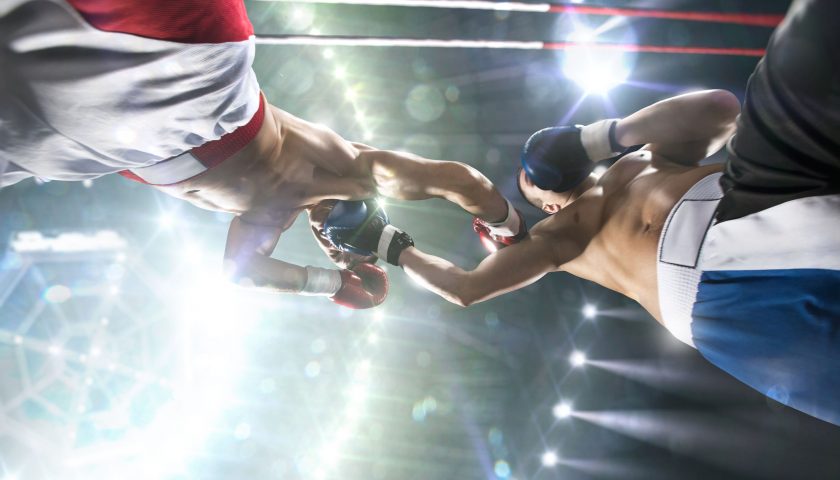 Beer Park Rooftop Fiesta
Beer Park at Paris Las Vegas will be holding a Cinco de Mayo fiesta starting at 11:00 a.m. on May 5, 2019. The drink menu will feature specialty margaritas made with Hornitos Tequila. Part of the rooftop venue will host a pinata petting zoo that features more than 15 different animals. Customers can pose and take pictures with the pinatas (beating them with a stick is not advised).
At 4:00 p.m., a mariachi band will perform traditional Mexican music. A DJ will take over in the evening to close out the Cinco de Mayo fiesta.
Cabo Wabo Cantina
Enjoy premium tequila during Cinco de Mayo weekend at former Van Halen frontman Sammy Hagar's Cabo Wabo Cantina at The Miracle Mile Shops. From noon to 3:00 a.m. on May 4, and May 5, 2019, customers will be able to enjoy food and drink specials, as well as a DJ. Margaritas featuring Cabo Wabo Tequila start at $13.
Purists will want to try the $22 Cabo Flight, which features one-ounce pours of Cabo Wabo's blanco, reposado, and anejo tequilas. If tequila isn't for you then you can enjoy a bucket of beer for $23. Even if you're not a fan of Van Halen, there's no denying that Sammy Hagar's tequila is tasty.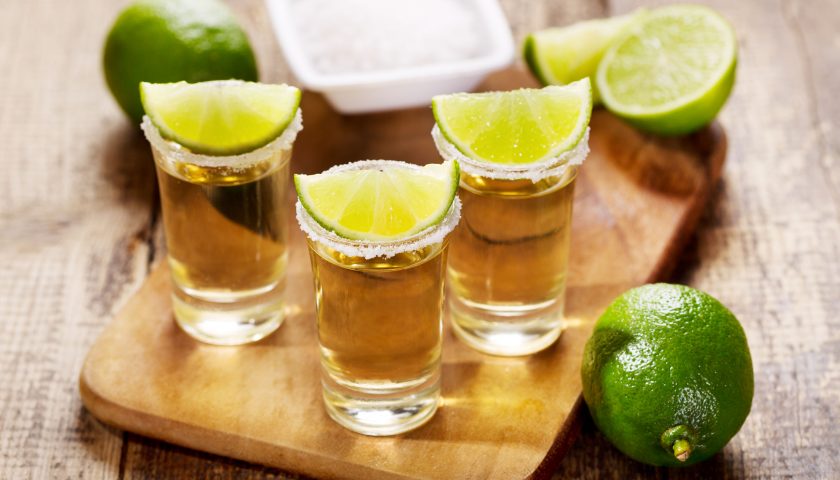 Las Vegas Lights Soccer
On May 4, 2019, at 7:30 p.m. the Las Vegas Lights will host Cinco de Mayo Capes Night presented by Jarritos at Cashman Field. Fans that watch Las Vegas's USL Championship soccer team take on the Sacramento Republic will receive a luchador cape.
Lights fans will recall that the team gave away luchador masks during Cinco de Mayo weekend 2018. Rumor has it that Las Vegas Lights wrestling trunks will complete the ensemble in 2020. Even if that rumor doesn't pan out, fans will get to enjoy Las Vegas Lights soccer on May 4, 2019, and leave the game with an outstanding accessory to wear on Cinco de Mayo.
Señor Frog's
For those that have never experienced spring break in Mexico and those that want to relive that glorious anything-goes atmosphere, Señor Frog's at Treasure Island is the place to be. With restaurants and bars in popular Mexican tourist destinations, Señor Frogs brings the vibes of Cancun and Playa del Carmen to the Las Vegas Strip.
Customers can enjoy tasty Mexican cuisine from 11:00 a.m. to 10:00 p.m. throughout Cinco de Mayo weekend, while bar hours are from 11:00 a.m. to 4:00 a.m. Be sure to try Señor Frog's signature cocktails, including the Frogstar and The Bad Mother Frogger.
Margaritaville
Sure, Margaritaville is more Key West than Tijuana, but its renowned margaritas are perfect for Cinco de Mayo. Located inside the Flamingo, Margaritaville is known for its expansive dining menu and robust margaritas. Top picks include the Changes in Latitudes and Who's to Blame® margaritas. Patrons can leave Margaritaville with a 22-ounce take-home cup filled with their favorite cocktail or beer. Cinco de Mayo weekend hours are 8:00 a.m. to 2:00 a.m.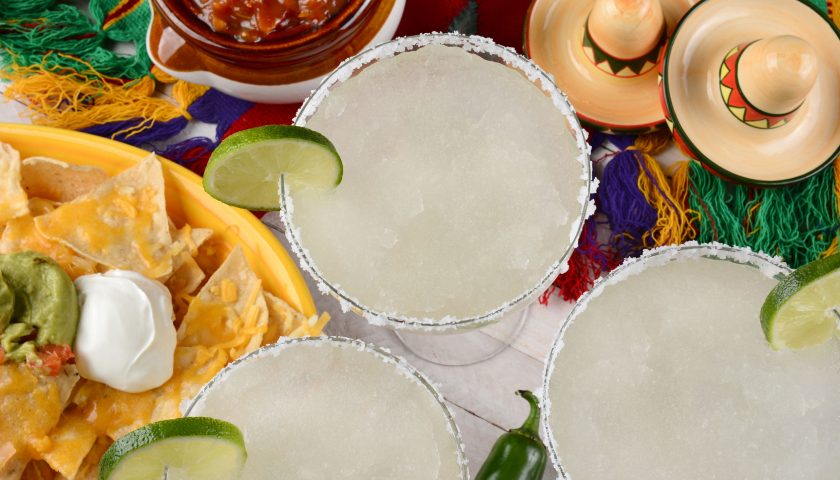 Hussong's Cantina
If you're looking for a delightfully quirky take on Cinco de Mayo then head down to Hussong's Cantina in The Shoppes at Mandalay Place. While Hussong's Cantina has traditional Mexican food and beverages for you to enjoy, it also has unique attractions that will make your Cinco de Mayo weekend unforgettable. Enjoy mariachis that blend traditional Mexican songs with American rock-and-roll. Laugh it up with a Pee-wee Herman impersonator doing the "Tequila" dance from Pee-wee's Big Adventure. Hussong's Cinco de Mayo fiesta takes place on May 5, 2019, from 3:00 p.m. to 11:00 p.m.
Sonrisa Grill
Sonrisa Grill is an exceptional choice for families looking for a fun and relaxing Cinco de Mayo celebration. Located at Lake Las Vegas, the restaurant offers a tranquil escape from the bustling Las Vegas Strip. Kids can enjoy a bounce house, pinatas, face painting, and more. While the restaurant has a diverse "San Diego Mexican" menu, it will offer an all-you-can-eat taco special for Cinco de Mayo ($10 for kids, $20 for adults).
Sonrisa Grill's Cinco de Mayo fiesta takes place on May 5, 2019, from 2:00 p.m. to 8:00 p.m. Mariachis will perform from 2:00 p.m. to 4:00 p.m. and there will be live music from 4:00 p.m. to 8:00 p.m. When the celebrations are over, the entire family can go on a serene stroll along Lake Las Vegas.
LA Epic Vegas Bar and Club Crawls
If a single venue isn't enough to contain your Cinco de Mayo celebrations then consider a hosted LA Epic Vegas crawl. The company offers a number of crawls throughout the weekend. Fremont Street bar crawls start at $10, while Las Vegas Strip club crawls start at $35. Both choices include entry at up to five venues, with cover charges included in the crawl fee. VIP lines are used where available in order to keep the party going with minimal interruption.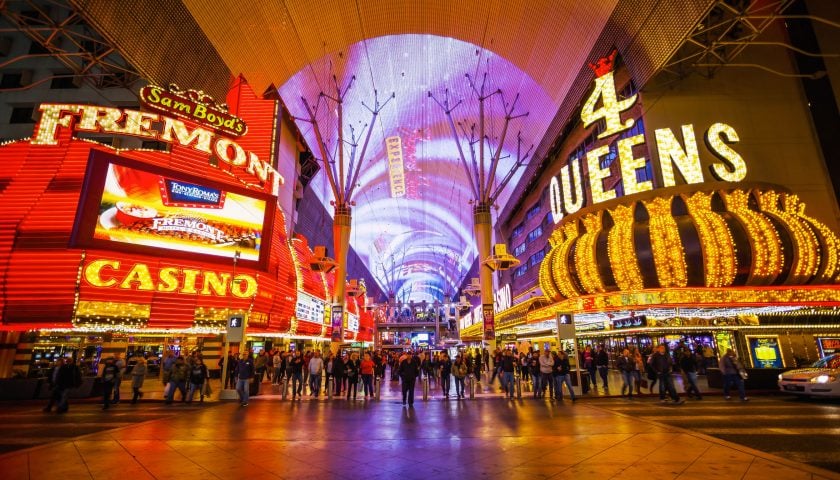 Cowabunga Bay Water Park
Families looking for fun in the sun are sure to love Cowabunga Bay Water Park. With several water slides, a lazy river, numerous pools, a wave tank, and a "Kids Cove," the park offers all sorts of aquatic fun. Cowabunga Bay Water Park will pack some extra treats on May 5, 2019, from 11:00 a.m. to 5:00 p.m.
Kids can enjoy free face painting and balloon animals, while adults can drink at the pop-up margarita bar. Everyone can enjoy the DJs, dancers, mariachis, and taco truck to celebrate Cinco de Mayo.
Fantasy
One of Las Vegas's longest-running and critically-acclaimed burlesque shows, Fantasy at Luxor will host a special performance on May 5, 2019, at 10:30 p.m. Led by Mexican-American diva Lorena Peril, Fantasy features 15 scintillating dance numbers interspersed with comedy and impressions by Sean E. Cooper.
During the Cinco de Mayo performance, one lucky winner will receive a gift basket that includes a $100 dining credit and a souvenir drink cup from Diablo's Cantina at Luxor, a "Golden Goddesses of Fantasy" calendar, Fantasy-branded playing cards, Fantasy-branded poker chips, and more.
Need More Ideas for Things to Do in Las Vegas?
Even after Cinco de Mayo, the party never stops in Las Vegas! If you ever need help figuring out something else to do, our website is a great place to explore shows, dining, outdoor excursions, and more.