St. Patrick's Day is the one day of the year when you're Irish (even if you're not). From parades and family-friendly events to green beers and adult shenanigans, Las Vegas offers a little something for everyone on March 17th. Even the weekend leading up to St. Patrick's Day is jam-packed with events and offerings that you will not want to miss out on.

And lucky for you, we put together our top seven favorites to help you plan how you want to celebrate.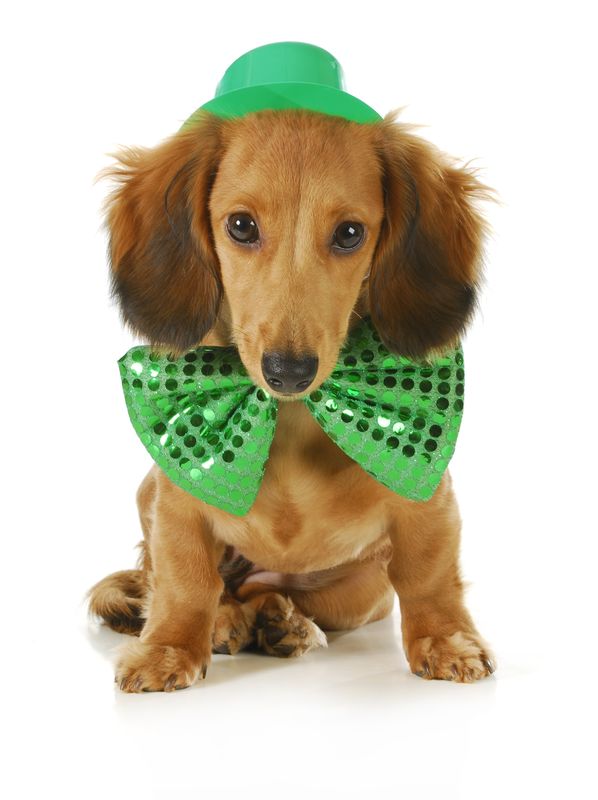 The Linq– The LINQ Promenade's annual St. Patrick's Day celebration, centered around O'Shea's Casino and pub, returns starting Friday, March 15th. Darby O'Gill, an Irish folk band, will start the festive weekend at The LINQ Promenade's fountain stage on Friday night from 5:00 – 8:00 p.m. Even if you're busy Friday, there's so much more to see. Bagpipers will stroll The Promenade on both Saturday and Sunday mornings, stopping in at venues and greeting revelers with the sounds of Ireland. Looking for more? You can find Empire Records playing the fountain stage starting at 6:00 p.m. on Saturday. Don't miss it! Best of all? This whole event is free!
Container Park– Get your green on at Sham-Rock The Park, the St. Patrick's Day Beer Festival at Downtown Container Park. With all you can drink beverage options including Guinness, and green beer at multiple beer stations throughout the park, you may need the luck of the Irish to finish the night. You'll also be sure to enjoy various live music and entertainment. Get your tickets ahead of time as they are $15 online or $20 at the door.
Fremont Street– Don't miss a four-day Shamrock celebration with roving flash mobs, dancers, and 16 bands on three convenient stages. Not sure which day to attend? Then might we suggest you experience the 5th annual Las Vegas Firefighters annual parade and challenge games on Sunday, with firefighters, bagpipers, drummers, and dancers kicking things off at noon and the games starting at 1:00 p.m. The games will include wheelbarrow races, fire truck tire drag, fire hose bowling, bucket brigade and even a tug of war. This event is also free to the public, though parking may not be. More information here.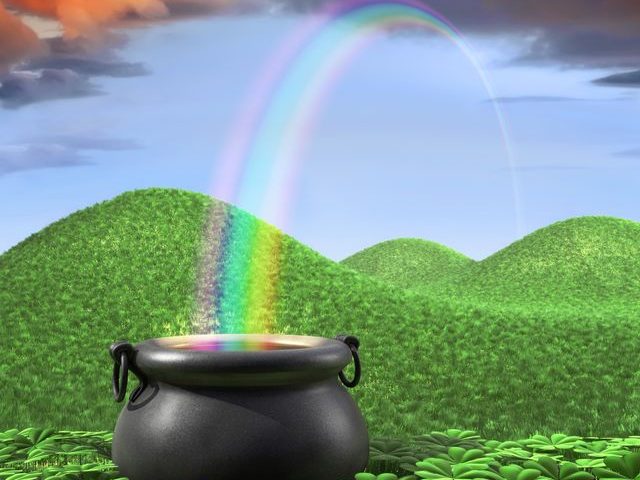 Henderson St. Patrick's Day Parade & Festival–  Any St. Patrick's celebration list would not be complete without the 53rd Annual Southern Nevada Sons and Daughters of Erin St. Patrick's Day at the Henderson Events Plaza. The festival itself starts Friday, March 15th and ends on Sunday, March 17th. The Parade starts on Saturday at 10:00 a.m. Do not miss out on the carnival rides and games, car show and live entertainment. For pricing and parking information, check out the City of Henderson's website.
New York-New York Hotel & Casino– For the tenth consecutive year, the NY-NY will be hosting the Celtic Feis (prounounced fesh). This year, it starts March 15th at 2:00 p.m. with a parade from Bliss in The Park, through the casino and ending with a flash mob on the Brooklyn Bridge in front of the hotel. On March 16th, there will be stilt performers, Irish bands and leprechaun sightings aplenty. On March 17th, a traditional Irish pipe band will lead the parade again, this time at 10:30 a.m. Afterwards, you can wet your whistle and check out the action at the Nine Fine Irishmen where there will be live entertainment from noon all the way until 1:30 a.m. Learn more here.
Rí Rá Irish Pub at Mandalay Bay-The week-long celebration of Irish food, drink, and culture kicks off on Tuesday, the 12th of March with live music from The Crooked Jacks, all the way from Ireland, who will play throughout the week in the lead up to the big day. Joining in the fun will be traditional Irish dancers and bagpipers, who will be making appearances from time to time, as well as giveaways throughout the weekend. On Sunday, March 17th, enjoy a specialty menu that includes dishes such as Salmon Boxty, Shepherd's Pie, and Fish & Chips. Guests can celebrate with a variety of Rí Rá's Irish beer offerings, special Guinness mixology, and an extensive whiskey selection.
The Plaza- Don't miss out on the Party at the Plaza, beginning at 7:00 p.m. under the dome with live music, and some of the best drink specials that will bring the Irish out of you. For more information, visit their website.  
With celebrations and parties galore around town, it can be hard to narrow down just one choice. Fortunately, most celebrations last all weekend and you can sample around. Don't miss out, though; this holiday only comes once a year! Looking to avoid some of the madness? Check out a Cirque du Soleil show or let your night sizzle with a little burlesque!